Zur Vorgeschichte:
Tagging für Ampelstreuscheiben? / users: Germany / OpenStreetMap Forum
Das Routingproblem scheint nur an Knoten mit highway=traffic_signals zu bestehen bei Rad/OSRM, nicht bei highway=crossing?!
Ja, genau so steht's auch im Wiki zum key crossing :
Support

Crossing nodes are shared by both the road and the crossing way. A no value for an access tag like bicycle or horse=* on a highway crossing node is meant to apply only to traffic on the crossing, not on the main road
Problematisch sind also die bicycle=no an Ampeln.
Hier sollte im Einzelfall eine der 3 folgenden Lösungen angewendet werden:
Löschen des bicycle=no Tags
Ändern hw=traffic_signals zu hw=crossing
bicycle=no zu traffic_signals:bicycle=no ändern
Hier noch ein Routing-Error Beispiel: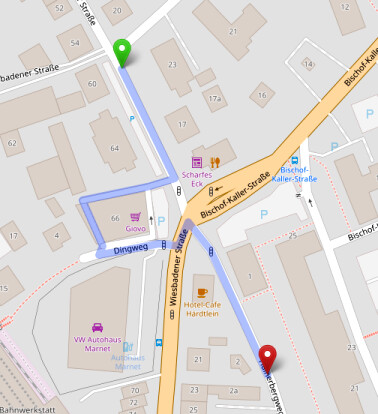 16 posts - 8 participants
---
Ce sujet de discussion accompagne la publication sur
https://community.openstreetmap.org/t/bicycle-no-an-nodes-kann-zu-routing-problemen-fuhren/3444