The current numbers reflecting on the magnifying glass of the logo means nothing:
01011001 hex 59 decimal 89: Y
00110101 hex 35 decimal 53: 5
10010011 hex 93 decimal 147: not a character
I propose to change them to have a meaning, like the binary representation of the letters OSM:
01001111 4f 79: O
01010011 53 83: S
01001101 4d 77: M
In this way, we can update the OSM file, created in an old Inkscape version with some issues (90 dpi instead of 96), and also remove the unnecessary elements that cause issues when sending to print.
This is the content of the SVG file: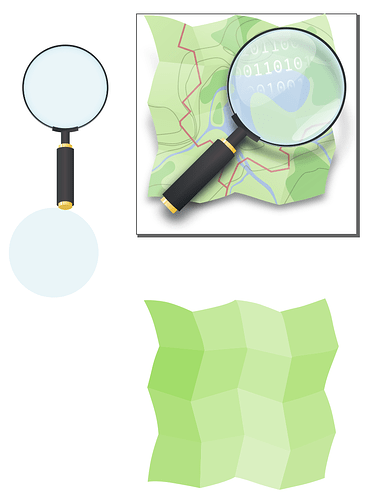 Conclusion, modify the OSM logo:
Change binary.
Update to 96 DPI.
Remove unnecessary elements.
https://wiki.openstreetmap.org/wiki/File:Public-images-osm_logo.svg
1 post - 1 participant
---
Ce sujet de discussion accompagne la publication sur
https://community.openstreetmap.org/t/binary-numbers-on-osm-logo-could-be-changed-to-have-a-real-meaning/100498