Op voetpad en fietspad bij een oversteek.

Op de rijbaan voor een kruising.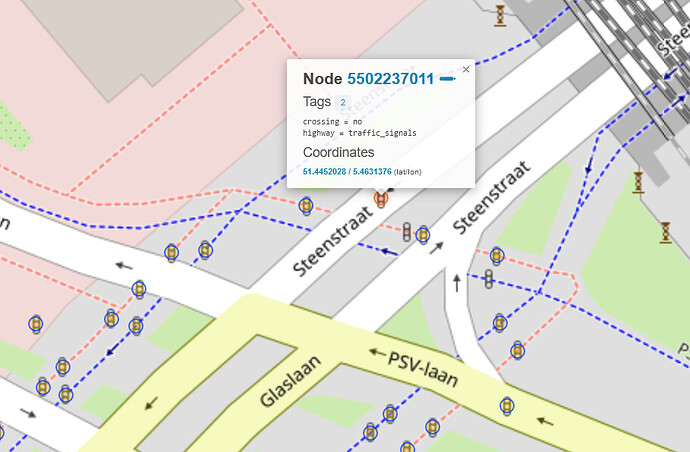 Wanneer wel/wanneer niet gebruiken?
Wat willen ze er mee uitdrukken?
crossing=no
Where definitely no crossing is possible/legal. Used at places where one would expect a crossing, but where there isn't one. As crossing=no excludes the existence of a crossing, it must be used without highway=crossing. It is also used on highway=traffic_signals nodes where pedestrian crossings are separately mapped.
9 posts - 4 participants
---
Ce sujet de discussion accompagne la publication sur
https://community.openstreetmap.org/t/crossing-no-gebruik-op-traffic-signals-node/104969