In order to check that a migration of the forum content is possible, I've done a full import of the current fluxBB based OSM forum to a Discourse test instance during the week-end (21 hours for the whole process).
The result can be seen on http://freebox.computel.fr:4200/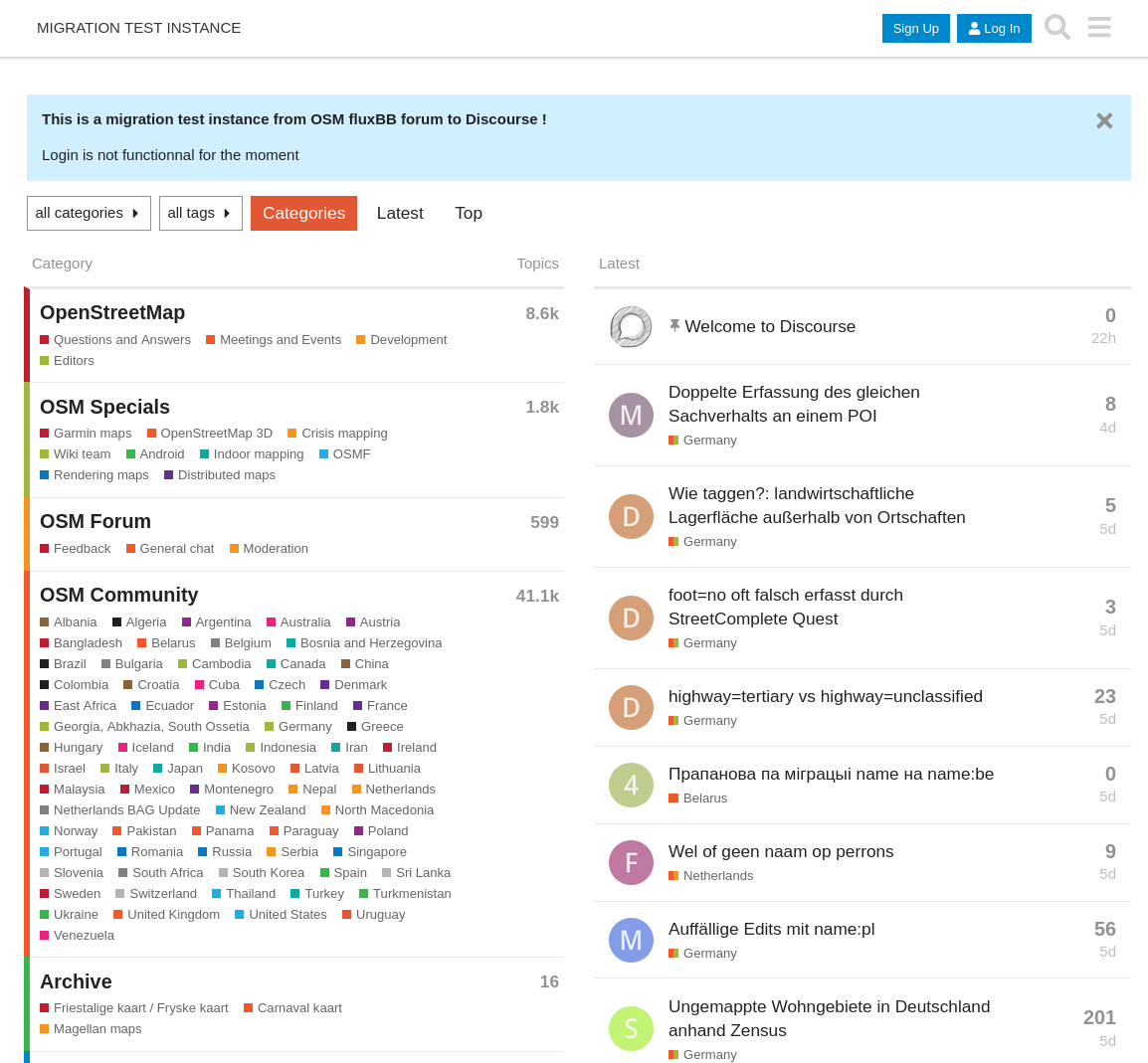 In addition to the script based migration, I've done a few things:
reorganized the categories to match more or less the ones in the current forum to minimize the changes,
recreated sticky posts in topics,
fixed some problems with quotes which should now appear properly.
Have a look at it and do not hesitate to report strange things.
Of course, the last posts are not there because the database dump has been done by @TomH a few days ago and it is note connected "live" to the actual forum.
Login is not functional at this stage.
22 posts - 12 participants
---
Ce sujet de discussion accompagne la publication sur
https://community.openstreetmap.org/t/forum-migration-test-instance-forum-fluxbb-community-discourse/978