Some banks have added so called "24/7 self service zones" in some of their offices. These zones often consist of several machines (ATMs, deposit ATMs, safe deposit machine, coin deposit machine and possibly others). Access to them is generally restricted outside of working hours and entering is done by scanning your bank card on the entrance or entering is allowed at all times since the office is located in another building, which is not open 24/7 (like a mall or a large supermarket).
My question is how do we tag that a specific bank office has such zone and how do we tag it's working hours? Preferably, without creating a second amenity=bank and without having to add each machine individually.
Example photo from a local bank: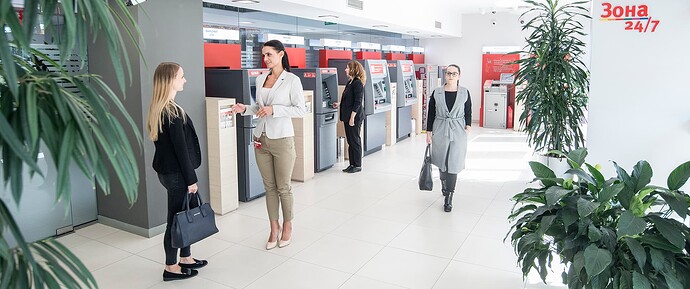 Another question is about tagging offices which are exclusively 24/7 and self service only like the one below.

9 posts - 7 participants
---
Ce sujet de discussion accompagne la publication sur
https://community.openstreetmap.org/t/how-to-tag-24-7-self-service-zones-at-bank-offices/104800