Zo was ik wat aan het rond kijken. locatie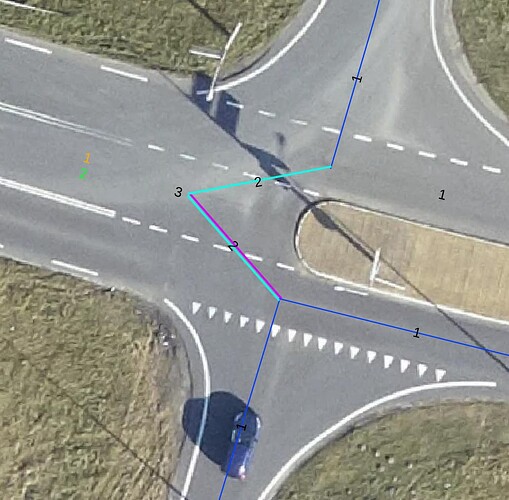 3 lanes en dan 2 + 2 naar twee 1 lanes.
In een placement=transition situatie.
Is die 2 + 2 wel correct? 4 lanes niet zichtbaar.
Gebruiken heen- en weergaande eigenlijk maar 1 lane, bij 1 van de twee of is dat bij alle twee zo?
Is dan lanes:both_ways=* van toepassing? lanes:both_ways=1
wiki
lanes:both_ways=* can be used for lanes which allow traffic in both directions, e.g., passing and centre turn lanes.
Zit nog even te puzzelen.
Zo heb je wel meer van die inkomende 3 lanes, afslaand naar links en van de andere kant hetzelfde en dan op de uitgaande een vluchtheuvel, afzonderlijke lanes oneway=yes, dan is er ook een stukje lane wat van links naar rechts en van rechts naar links word gebruikt.
lanes=3 totaal, lanes:forward=1 lanes:backward=1 met lanes:both_ways=1 maakt tezamen 3, wat klopt, bij de validatie.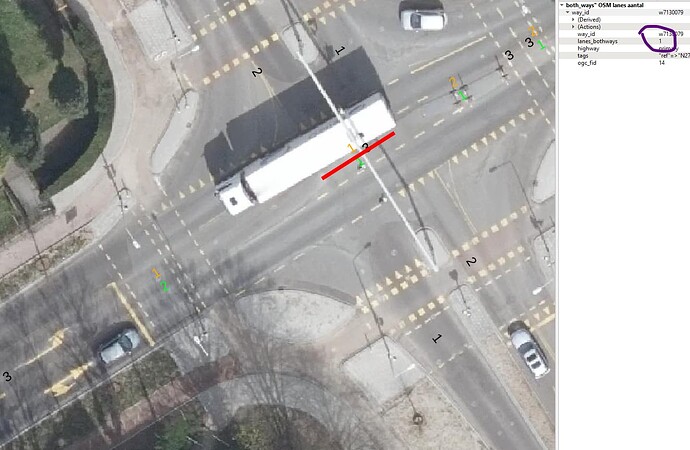 2 posts - 2 participants
---
Ce sujet de discussion accompagne la publication sur
https://community.openstreetmap.org/t/kruising-placement-transition-lanes-both-ways-gebruik/102636