I'm currently slowly doing indoor mapping of all JR stations. Currently there are several glaring issues with Tokyo Station. You will notice right away that there are no building features even at the ground level connecting the Marunouchu building (west) and the Yaesu building (east).
However, if you're familiar with Tokyo Station, you will know there is a lot going on just the first floor alone which I'd like to add. However, there is a lot of complex tagging on the Marunouchu side already to get it to show in 3D that I want to avoid breaking which is why I'm asking for help.
What I need help with is ideally someone to go and fix up how these features are tagged and associated given the complex relation between 'Tokyo Station', 'Marunouchu building', 'Yaesu building', and the space between the buildings. Mainly:
Someone add some sort of building feature between Marunouchu and Yaesu that I can then use for indoor mapping and someone update Marunouchu and Yaesu related tagging if needed
Guidance on how to tag subfloors of Tokyo Station. I use OSMInEdit because of how easy it is; no setup and quick to add level outlines. No matter how

#1

gets things classified, there still some unusual parts like B2F in the south which connects both buildings and so doesn't wholly belong to either to create a relation with. So do for B2F I use Yaesu building and then "New Below Level"? Or do I use Marunouchu? Or if it becomes one building then maybe "Tokyo Station"?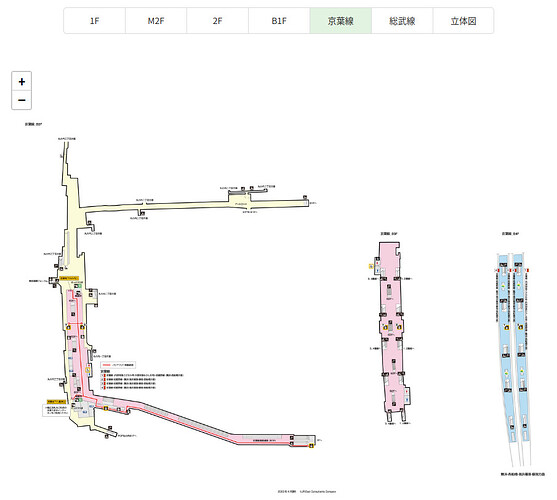 1 post - 1 participant
---
Ce sujet de discussion accompagne la publication sur
https://community.openstreetmap.org/t/need-help-fixing-missing-building-parts-of-tokyo-station/99515