Hello, I'd like to introduce new tag to OSM tagging scheme. My proposal is sport=teqball.
Teqball is relatively new sport. To play it special table (similar to table tennis) is required, and some space around it (recommended field is 12m x 16m).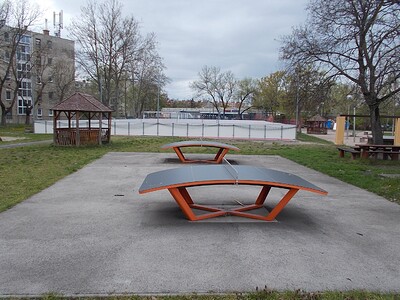 Image from Wikimedia Commons, User: Globetrotter19
I'd like to reccommend tagging it as a node (where table is) or area (whole field/pitch) with tags:
leisure=pitch
sport=teqball

My plan is to:
create Wiki page Tag:sport=teqball and link it where relevant; - done
retag all occurrences currently found when searching for Teqball in Nominatim; - done
send PRs for editors. StreetComplete
Do you have any comments?
Can I proceed with my actions? I believe change so small do not require formal proposal.
6 posts - 5 participants
---
Ce sujet de discussion accompagne la publication sur
https://community.openstreetmap.org/t/new-tagging-for-sport-sport-teqball/100721