I'm developer of OrganicMaps.app and what to clarify with Israel community how to render labels.
Currently our app shows city names with Times New Roman font: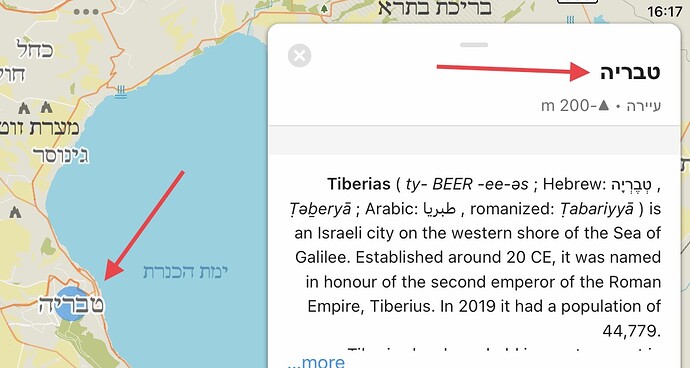 While Google Map uses Arial.
Here I found different inscriptions for Hebrew: https://tovimpress.com/hebrew-fonts/
Question: What font is used on maps in Israel? What font do you see on public transport maps, tourist maps, city plans?
4 posts - 3 participants
---
Ce sujet de discussion accompagne la publication sur
https://community.openstreetmap.org/t/q-what-fonts-are-used-in-israel-maps/100543