This week I got a full OSM extract, I need the cycle paths in and around Utrecht.
When I try to get Roads->type=cyclepath there are a lot of very long lines all over my screen. I am pretty convinced this data is in OSM itself (it is not an loading error), every line is coded and tagged.
What is happening here? Why are there loads of very lengthy lines all over the place?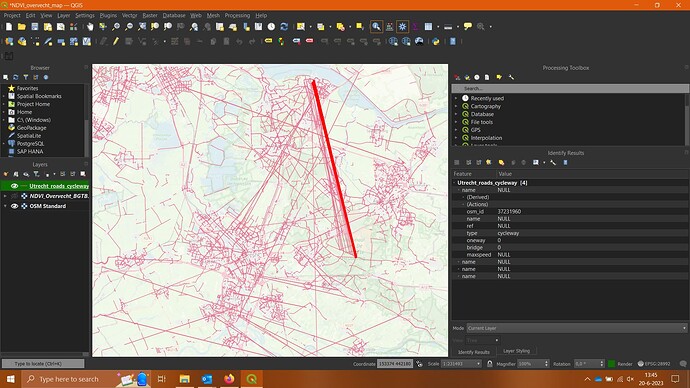 5 posts - 2 participants
---
Ce sujet de discussion accompagne la publication sur
https://community.openstreetmap.org/t/roads-type-cycleway-strange-data-fietspaden-utrecht-vreemde-data/100322